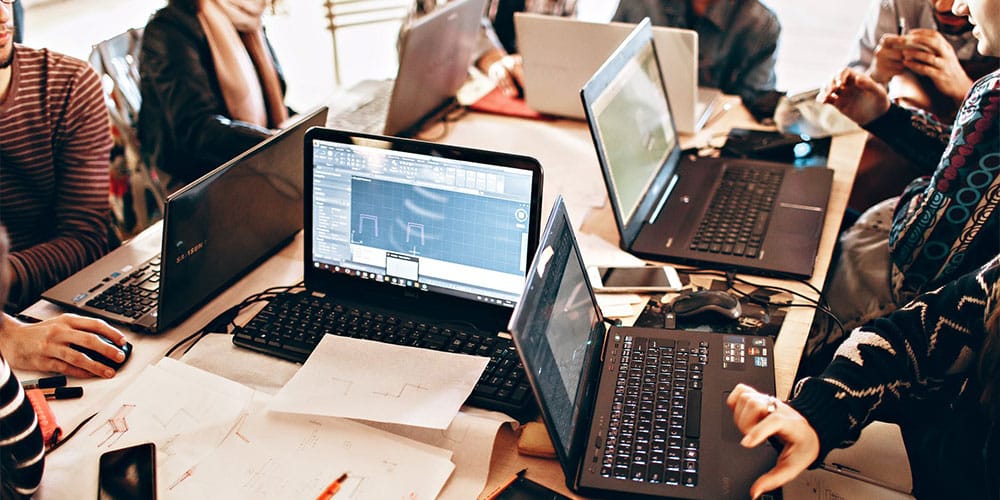 Why study Multimedia Design
Why study Multimedia Design?
Multimedia Design is responsible for transmission of different types of messages through the use of different media, graphics, audiovisuals, etc., together with communication techniques. Animaster College of Animation and Design is one of the best multimedia design degree colleges in Bangalore. With the Global demand for skilled animators, gaming developers, VFX specialists, and designers being very high, our leading university (UGC) approved Bachelors & Masters Degrees, Diploma and Certificate programs, ensure promising careers to cater to the huge demand of Design, Media and Entertainment industry.
What is Multimedia Design about?
Multimedia Design is perhaps the most complete career in the world of design, since it allows you to learn and combine different communication techniques with a wide variety of knowledge related to the creation of audiovisual content. The combination of texts, images, sounds, animations, gives the professional of this discipline a possibility of transmitting the message of the client's products in a dynamic and creative way that will in turn, produce the best result. In this way, we could say that Multimedia Design degree courses in bangalore combine the best of the disciplines of design, communication, and advertising to generate an attractive multimedia message that achieves the objectives of promoting a product.
What tasks does a Multimedia Designer perform?
Once the product or service to be promoted and the communication objectives have been received, the Multimedia Designer will generate a project, identifying, in order to achieve the most favorable result, the graphic or audiovisual media to be used. You can use a combination of texts, images, sounds, animations, and special effects. You will also be able to program web pages or applications, software, perform modeling, etc. With all these tools at your fingertips, you will seek, through your knowledge of communication, the most suitable mode for transmitting the message. Multimedia graphic design courses are in demand and the career prospects are so high that any aspirant can succeed in this field with creativity and hard work.
What is the job opportunity of the Multimedia Designer?
The job placement possibilities for a professional multimedia degree course in bangalore holder in this career are endless, thanks to the breadth of knowledge acquired and the possibility of applying it to different areas. Many choose to work independently, creating their own company, or simply doing projects on demand and slowly building their careers. Beyond this, you can participate in projects or direct them in any of the following areas: advertising agencies; television production companies; software development companies; marketing companies; electronic publications; Web applications development; creation and development of video games; in advertising, promotion or press department of any company or government body; in teaching; etc. Animaster College offers one of the top multimedia courses which also has the most reasonable multimedia courses fee structure that can help anyone study multimedia and animation.
What is studied in Multimedia Design?
Of course, there will be numerous variations in the study plans, as it is such a comprehensive career, but some of the basic subjects you will encounter are Text Production; Multimedia Language; Aesthetic; Communication theory; Video production; Graphic design; Technical drawing; Computer Animation; Programming; Advertising, Marketing; Digital Illustration; Design and Administration of Websites; etc.
Advantages of studying Multimedia Design
It is a good profession to work independently and create your own company.
Your work will depend largely on the use of your creativity.
You will incorporate extensive knowledge, from many areas, and you will have to train and upskill yourself regularly, so as to avoid stagnation in your profession.
The number of job opportunities, applying your knowledge in the development of a multimedia project, or simply using part of them, is immense.
The studies that you will carry out will help you work anywhere in the world.
Disadvantages of studying Multimedia Design
It is a designing career, so you will find many professionals like you, and you will have competition when it comes to job hunting.
Choose your place of study carefully, since you may find institutes of poor quality or whose diplomas are not officially recognized.
If you choose to work independently, your work will start slowly and gradually, until you manage to make a name for yourself in the field.
It is certainly one of the most exciting and highest-paid career options available for a student who is passionate and creative towards looking at things. One can have a vibrant career with a little amount of patience and hard work. Multimedia is one of the most exciting fields available for those who have a creative eye and a passion for new ideas, innovations, and technologies. There are various avenues available to people who study animation. Among these, television and film animation has had a constant draw, opening up opportunities for CG animators, modelers, and lighters, as well as animation directors. Web cartoons are steadily increasing in popularity, enabling graduates in the field to function as web designers and manufacturers, as well as having a service or as independent consultants.
If you are an aspirant looking for a course that can fit your requirement, contact Animaster College of Animation and Design. They deal with all sorts of courses that can help a budding animator learn more about his/her passion. They are serving in the field of animation for the past 2 decades and are one of the finest design schools of this era.
To know more visit www.animaster.com. There is a whole bunch of enthusiastic teams waiting to guide you.
Course Provider: Organization
Course Provider Name: Animaster Support Team
Course Provider URL: https://www.animaster.com/programs/bva-in-communication-and-graphic-design/
Editor's Rating:
5